MaMaFele, Solidarity Shows is a socio-cultural association linked to education, founded in 2015 by biologists, teachers and visual artists (actors, dancers, mimes, photographers, painters, musicians).
MaMaFele collaborates worldwide with local organizations (associations, NGOs, cultural centres, schools, homes, communities) heavily involved in environmental,  sociocultural and educational causes.
MaMaFele offers  visual and interactives spectacles to local communities on environmental and social issues, in countries of the world where there is too little access to culture.
Beyond language barriers, through a universal non-verbal language, our shows reach a multicultural and multigenerational general public.
This spectacle approach is coupled with educational workshops.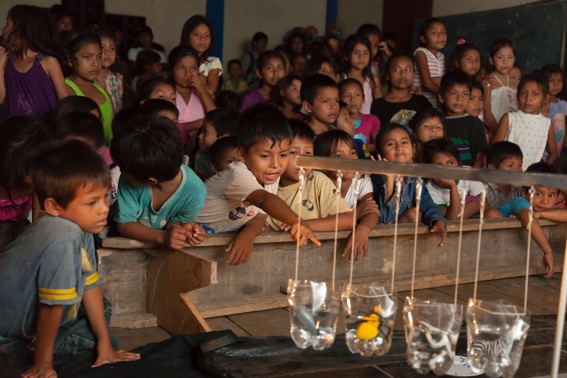 The committee of the association consists of:
Marie Gomez, President
Jean-Luc Sudan, Treasurer
Sandra Leporati, Secretary
Markus Schmid, Artistic coordinator
To learn more about our objectives, please consult our statutes (in french only)